Weather of Arabia - A videotape recorded by a surveillance camera showed horrific moments of the accident that occurred on Wednesday afternoon in the southwestern state of Karnataka, where the process of transporting a patient to the hospital turned into a painful accident after the ambulance slipped as a result of the rainy weather and the driver hurried.
Warning: the video contains distressing scenes
4 people were killed in the incident, including 3 people who were on board the ambulance (a patient and two companions), and the facility employee, and four others were injured, and police sources said that the patient was undergoing treatment in a private hospital in Hunavar, and was transferred to a hospital in Udupi to receive further treatment. treatment.
When the speeding ambulance approached the toll door, the employees thought the car had a brake failure, and rushed to clear the barriers blocking the lane, so the driver applied the brakes to avoid collision, but the car skidded on the wet road as a result of heavy rain, where the accident occurred in The coastal area of Udupi, which was recently exposed to heavy rains.
The impact of the horrific collision affected the surveillance camera, which vibrated and changed color to red from the severity of the impact, and the last shot showed one of the victims lying on his face unconscious in the midst of the wreckage.
What is aquaplaning that causes vehicles to slip on wet roads?
Hydroplane skid occurs when a vehicle's tires lose contact with the road and begin to roll over a thin layer of water. It can happen when the tire cannot move the water out fast enough to maintain proper contact with the road.
This can happen for a number of reasons, including driving too fast or if the tires are worn out. When the tread is in good condition, the grooves and grooves do the job of giving water a place to get through and preventing the tire from slipping (this is when driving at a safe speed), then most of the rubber in the tire will be in contact Asphalt maintains sufficient friction force between the tires and the road, but driving at high speed on wet roads disrupts this mechanism, causing the vehicle to skid.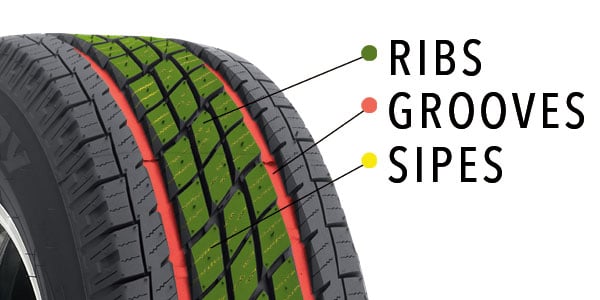 Therefore, it is recommended during rainy weather to reduce the speed in proportion to the road condition, this reduces the risk of slipping and gives the driver enough time to avoid the dangers that may appear suddenly on the road. It is also advised not to press the brakes suddenly or violently, which may lead to a complete loss of control of the car.
This article was written originally in Arabic and is translated using a 3rd party automated service. ArabiaWeather is not responsible for any grammatical errors whatsoever.