Arab Weather - The weather forecast cadre at the Kafr Al-Arab Regional Center monitored several days ago, the Republic of Yemen was affected by severe weather disturbances in the last week of July, and according to the latest updates of weather maps in the Arab Regional Weather Center, Yemen is affected in the coming days by an air depression in the upper layers of the atmosphere that coincides with The moist and warm air currents with tropical characteristics extend across the African continent towards the various layers of the atmosphere and also coincide with the extension of moist air currents from the Arabian Sea to the depression.
The rain will be very heavy and produce torrential torrents and floods
According to the same outputs, it is expected that the rain will be very heavy and accompanied by the occurrence of thunderstorms and heavy showers of hail in the western mountainous areas of Yemen, including the capital Sana'a, extending towards the western coasts. Thunder rain towards the interior and southern coasts at times, God willing.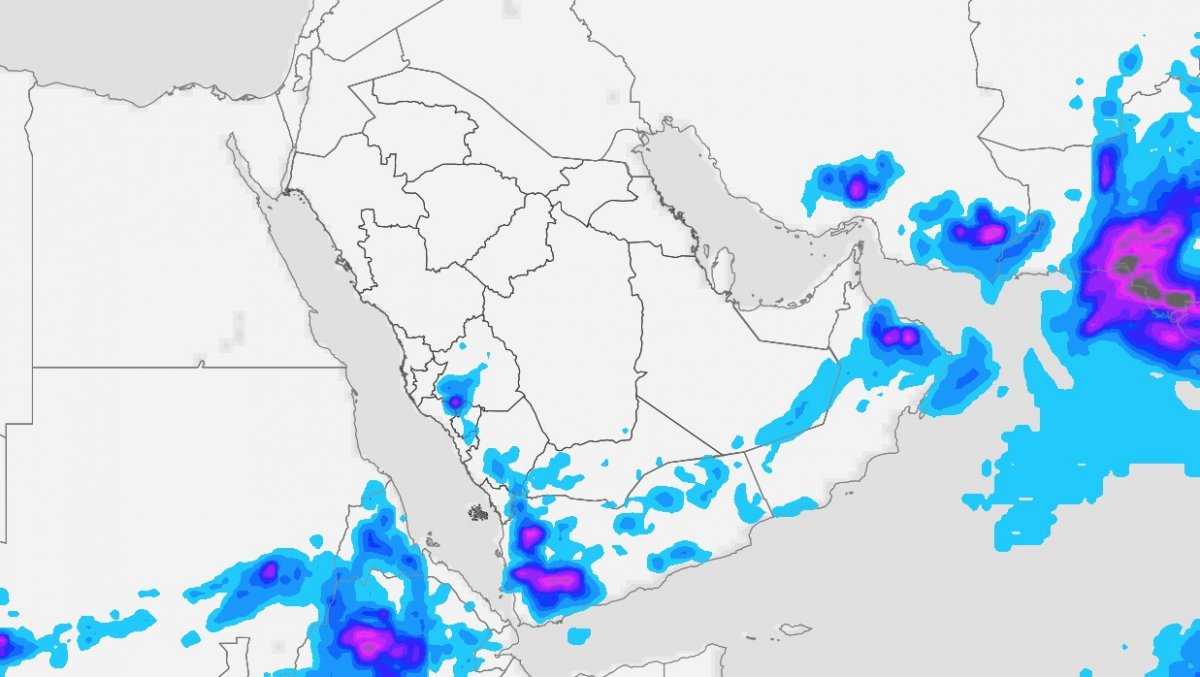 The Arab Weather Center advises the need to pay attention to the dangers of sudden floods, and to stay away from the stomachs of valleys, torrents streams and reefs due to the high risks of their flow, especially to the west.
For more news, download the Arab Weather app from here
God knows
This article was written originally in Arabic and is translated using a 3rd party automated service. ArabiaWeather is not responsible for any grammatical errors whatsoever.