Arab weather - during the summer of each year, the monsoon winds rush from the south of the Indian Ocean to the north of the Horn of Africa to the south of the Arabian Sea. Seasonal incursion directly into the Arabian Peninsula?
Why does the monsoon shift to India?
In the details, the monsoon winds rush with the beginning of June every year towards the Arabian Sea and then deflect eastward to the atmosphere of India as a result of the effect of the Coriolis phenomenon resulting from the Earth's rotation around itself. It is slower than it, which makes it deviate towards the east, that is, towards the Indian subcontinent.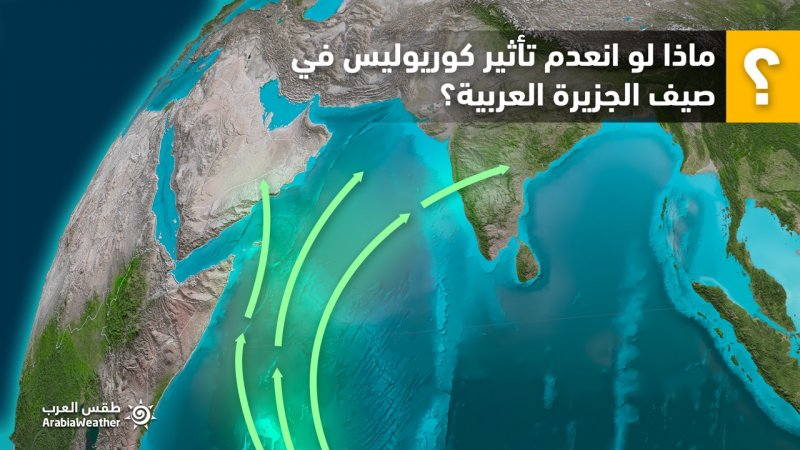 Perhaps the other reason that makes the monsoon winds break towards India is the depth of the Indian monsoon depression at the expense of the thermal depression formed in the east of the Arabian Peninsula. Empty and lying at an area equal to sea level, which works to attract monsoons to India.
The Indian depression is formed as a result of the large temperature difference between the land and the Indian Ocean, and with the formation of an air rise above the relatively cooler waters of the Indian Ocean, the monsoon winds carrying water vapor blow towards India, so that the summer is rainy on the Indian subcontinent.
Al-Bawareh seizes the Sultanate of Oman
The effect of Coriolis is not limited to the monsoon winds, of course, but affects freely moving objects on the surface of the earth at large levels. The Mediterranean and its extreme low over the eastern Arabian Peninsula and the Empty Quarter desert, which contributes to the rush of winds from the northwest to the southeast, and as soon as they reach southern Saudi Arabia they deviate westward away from the atmosphere of the Sultanate of Oman as a result of the influence of Coriolis force.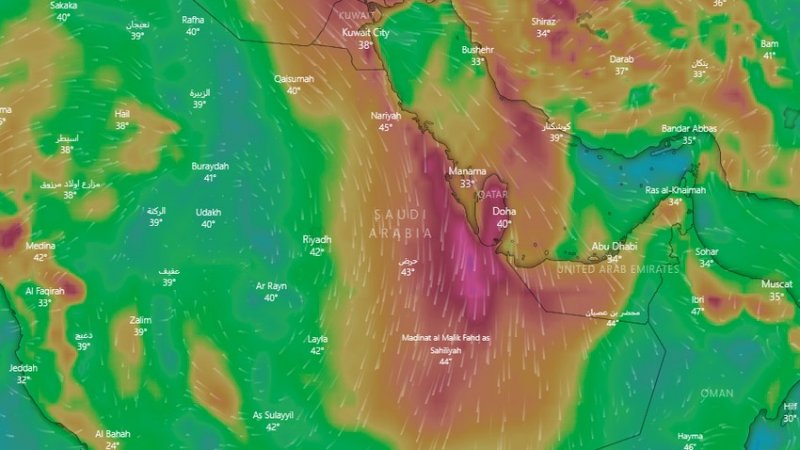 This can be explained by the speed of the Earth's rotation as it approaches the equator, so the relative wind speed decreases when approaching the equator, and thus the winds moving south will tend to the west, because the winds are moving towards regions faster than them and appear to be slow and late for the new region.
This article was written originally in Arabic and is translated using a 3rd party automated service. ArabiaWeather is not responsible for any grammatical errors whatsoever.