Weather of Arabia - We receive many messages in some periods from people who spotted a large ring or circle of light around the sun or moon, scientists call them 22 degree auras, because the radius of the circle around the sun or moon is approximately 22 degrees, but why do these auras appear? Is it related to the approaching rain?
There is an old belief that says: the appearance of a ring around the moon or the sun means that the rain is coming soon , and there is some truth in this saying, because the high thin clouds that cause these halos, often come before the storm, the halos are a sign of the rise of the thin clouds that exist on Height (6 km) or more, but how do these clouds cause these halos?
The solar halo is a large ring of light that appears due to the presence of high clouds, these high clouds contain millions of small ice crystals, and the halos you see are caused by the refraction of light through them, as well as by the reflection or shine of light from these ice crystals, but The surfaces of these crystals must be positioned appropriately to reflect the light towards sights on the ground.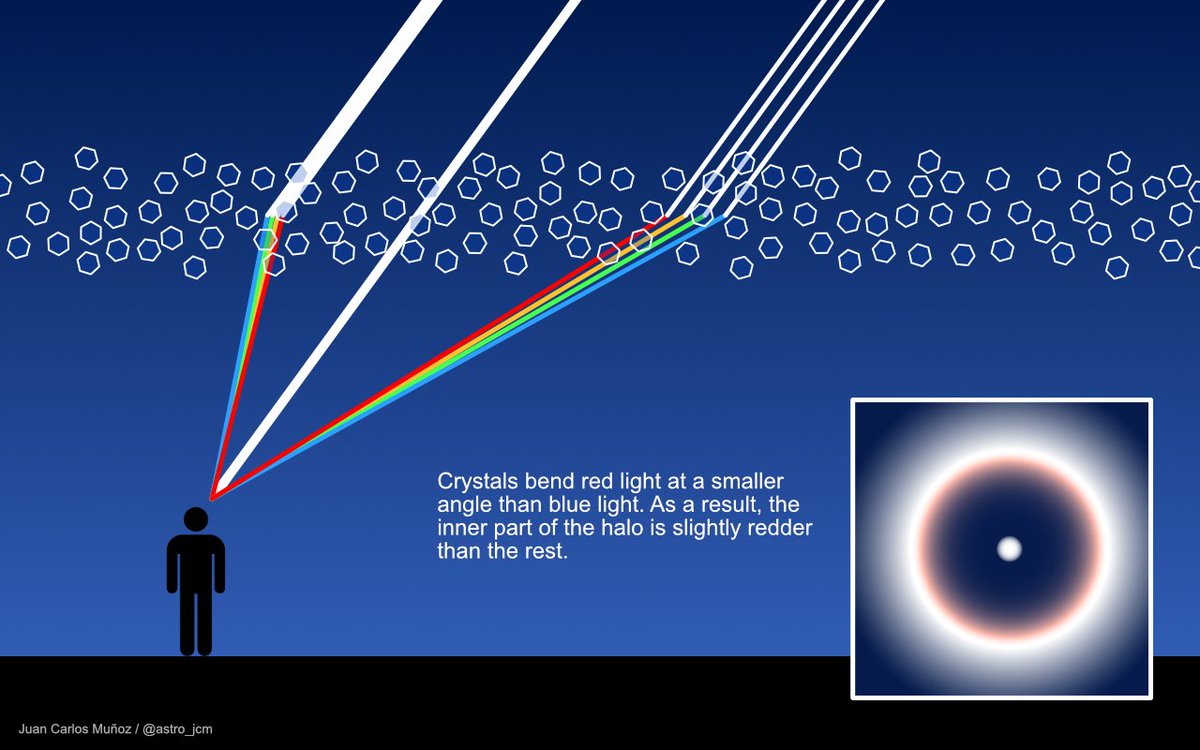 That's why halos around the sun - or the moon - appear differently to every observer on Earth depending on the orientation of the ice crystals to them.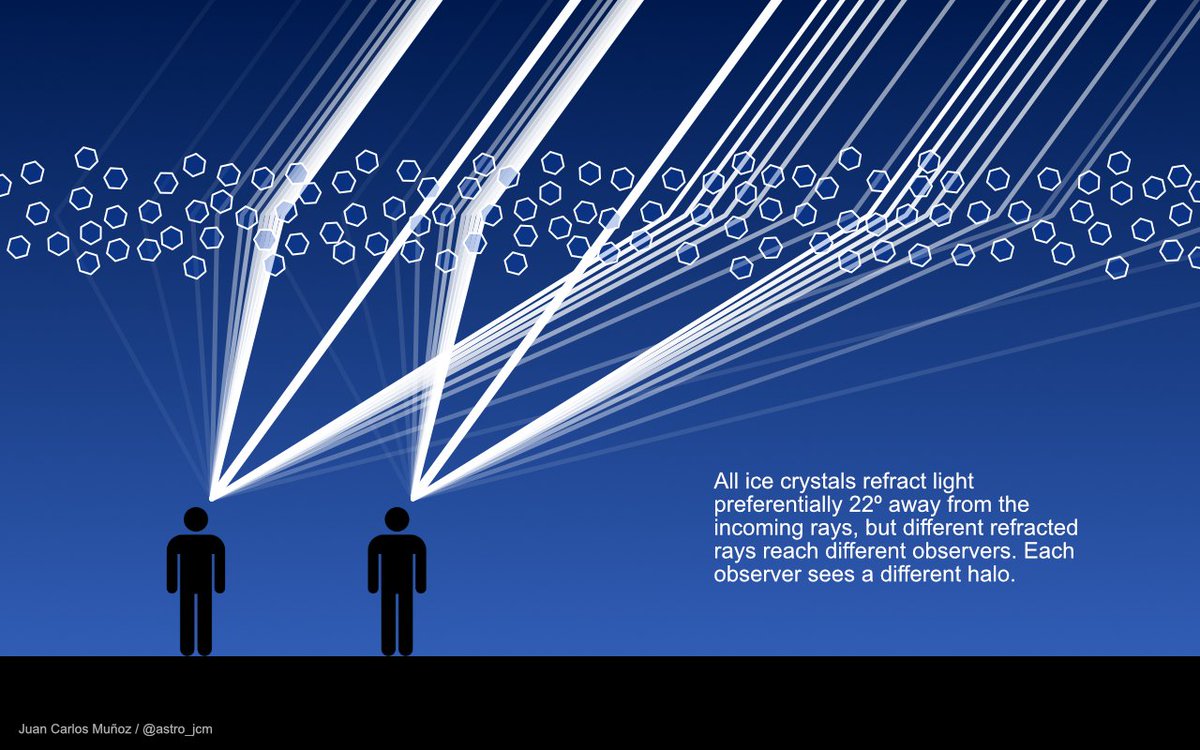 What are the ideal conditions to see the corona of the sun or the moon?
In order for the conditions to be suitable for the formation of the corona around the moon or the sun, the temperatures in the upper atmosphere must be low until the formation of thin clouds that carry ice crystals, at an altitude of more than 6000 meters.
It is important to distinguish between:
(a) Auras formed from low-level freezing mist during very cold weather. These auras only occur in polar regions or countries with very cold winters (eg Canada).
(b) Auras formed by ice crystals in a high cloud, and these auras can occur anywhere on the planet during winter or summer, depending on the coverage of high clouds and their content of crystals that make up the corona.
Read also: What is the corona of the moon and the reason for its appearance?
Moon halo and halos from the sun
Because moonlight isn't very bright, lunar halos are mostly colorless, but you may notice more red on the inside and more blue on the outside of the lunar corona. These colors are most noticeable in halos around the sun. The sun, note that the inner edge is sharp and dense, while the outer edge is more diffuse and less dense. Also note that the part of the sky surrounding the corona is darker than the rest of the sky.
This article was written originally in Arabic and is translated using a 3rd party automated service. ArabiaWeather is not responsible for any grammatical errors whatsoever.