Arabia Weather - Coffee is this delicious drink, which has a magical effect on a person's mood, and with which many people start their day to feel energetic and happy. Hence the question comes: What does coffee have to do with feeling happy? How can coffee positively affect mood and personal happiness?
The relationship between happiness and coffee
Coffee is a drink rich in caffeine, which is considered a substance that stimulates the brain, while the feeling of happiness results from the secretion of the hormone dopamine, which is a type of neurotransmitter in the brain, and the strange link between them is the relationship between coffee and the secretion of dopamine, and this relationship goes back to the effect of caffeine on dopamine levels. Which is associated with a feeling of pleasure, satisfaction, and motivation. Also, when drinking his favorite coffee in the morning, a person may feel an increase in energy and activity, which enhances his feeling of happiness. This relationship can be summarized as follows:
Coffee is a drink rich in caffeine , a substance that stimulates the brain. Caffeine can penetrate the brain barrier after being absorbed from the intestine.
Caffeine connects to adenosine receptors in the brain, which are receptors associated with feelings of fatigue and sleep, and this connection prevents feelings of fatigue.
Also, the binding of caffeine to adenosine receptors leads to an increase in the secretion of dopamine , which is a neurotransmitter associated with feelings of pleasure, satisfaction, and motivation. This also helps dopamine perform its functions more effectively.
Caffeine also increases the secretion of adrenaline , another stimulant that gives the body a feeling of alertness, motivation, and energy.
As a result of this effect on dopamine levels , coffee can have many benefits, such as improving memory and learning ability, and increasing the ability to focus and pay attention.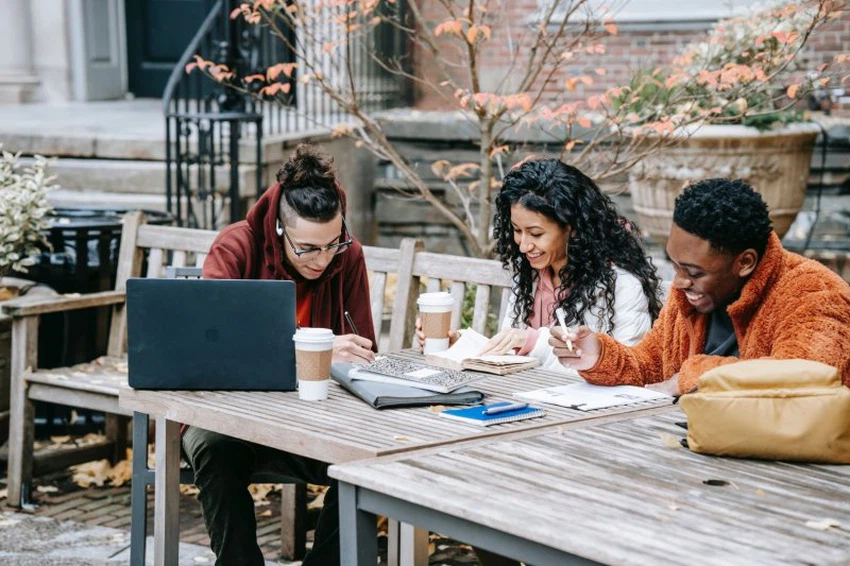 There seems to be a positive relationship between coffee and happiness, as coffee gives us a feeling of alertness and activity, in addition to the enjoyable moments we spend with our loved ones or colleagues in cafes, it can contribute to enhancing our feelings of happiness and well-being.
Also know:
On International Coffee Day... How Sultan Al Neyadi prepared coffee in space
Arabic coffee on Eid al-Adha: benefits and harms
---
Sources:
This article was written originally in Arabic and is translated using a 3rd party automated service. ArabiaWeather is not responsible for any grammatical errors whatsoever.