Arabia Weather - Have you ever seen a moving series of bright spots in the night sky? Starlink satellites provide a stunning spectacle as they move across the sky, resembling a shining "light train". Here, you will learn about Starlink satellites.
The latest batch of Starlink satellites to appear in Earth's sky on Monday evening
On September 19, 2022, at 00:18 GMT (September 18, 8:18 p.m. EDT), SpaceX launched the 61st batch of 54 Starlink Internet satellites aboard a rocket. Falcon 9 launched from Cape Canaveral Space Force Station in Florida, USA.
These moons appear as a train of lights in Earth's night sky, because sunlight still reaches them as they orbit about 200 miles (322 km) above Earth.
After this mission, the total number of Starlink satellites launched has increased to 3,347 since SpaceX began forming the constellation of Low Earth Orbit (LEO) satellites in 2019. SpaceX hopes to achieve global coverage by 2023, providing Internet services for the entire planet.
Currently, Starlink serves nearly 500,000 subscribers in 40 countries (the first being the Philippines), with SpaceX focusing on enhancing coverage in remote and low-coverage areas first.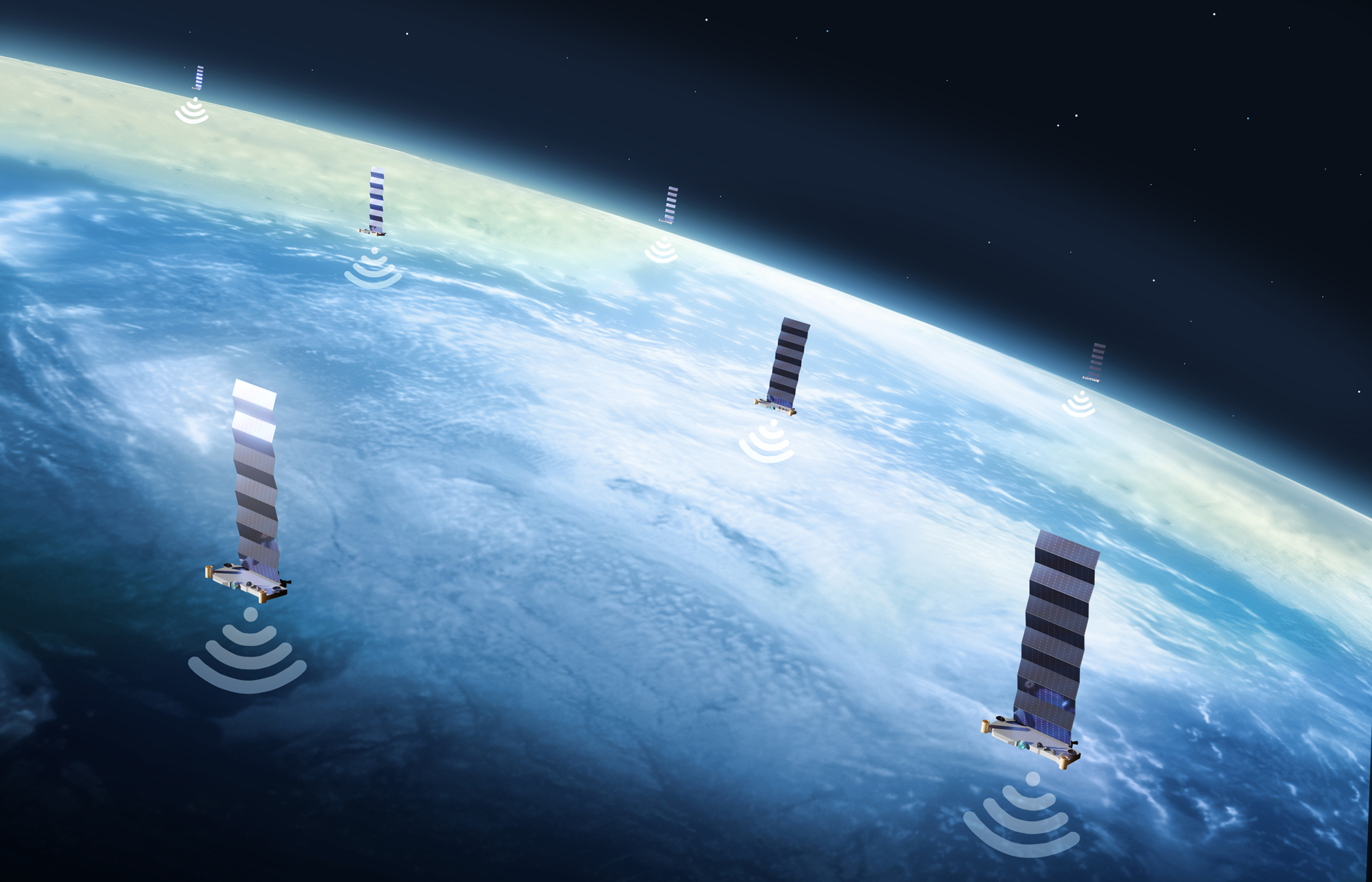 What are the potential damages from the launch of this number of "Starlink" satellites by SpaceX?
There have been discussions about potential problems the Starlink satellites could create. There are already about 5,000 satellites in Earth's orbit. If SpaceX's plan succeeds, our skies will be filled with man-made objects that reflect light. This can hinder the work of professional astronomers, whose images of the sky will be contaminated by satellites. Another problem is that many of these satellites can collide with each other, increasing space junk.
Regarding the first problem, SpaceX tested two satellites with matte surfaces: DarkSat and VisorSat. All satellites starting with the Starlink-8 mission have anti-reflective surfaces. As for the second problem, Elon Musk said that satellites are designed to go out of orbit within five years in the event of a malfunction and the failure of the satellite to perform its mission.
SpaceX loses 40 satellites in February 2022
On February 4, a geomagnetic storm caused by solar activity hit the Earth. These storms cause Earth's upper atmosphere to heat up and thicken, which enhances atmospheric drag on any moons in low Earth orbit. Because of the clouds, as many as 40 of the 49 Starlink satellites launched during Mission 4-7 were unable to reach their destination orbit.
As a result, these satellites return to the Earth's atmosphere. SpaceX stated that the satellites do not pose a threat to other spacecraft in orbit and will burn up completely upon return. According to some estimates, losing 40 Starlink satellites could cost SpaceX up to $50 million.
This article was written originally in Arabic and is translated using a 3rd party automated service. ArabiaWeather is not responsible for any grammatical errors whatsoever.