Weather of Arabia - The WhatsApp platform has introduced its own View Once feature, which deletes photos or videos from the chat after the recipient opens it.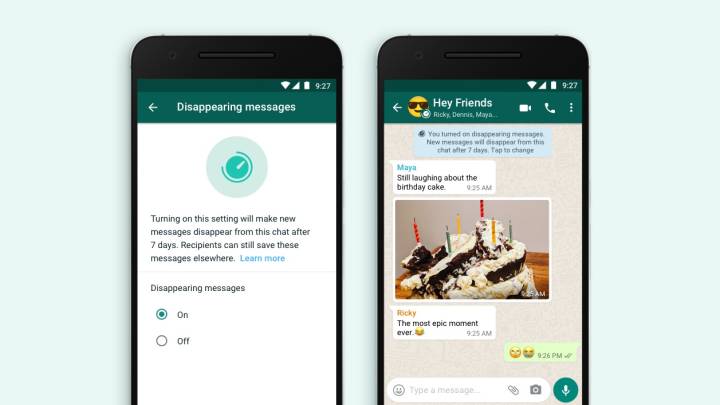 When sending a photo or video, the user can select to view this content only once by clicking button 1 to the left of the send button. After the recipient opens it, it is deleted.
Once you watch the media content, the message appears as open. The recipient can see that it is a hidden image. So it's a feature you might want to use with people you trust won't take a screenshot, because you won't know if the recipient has taken a screenshot.
As an example of how to use the feature, the platform uses the example of sending an image of sensitive information. Like a wireless network password or sharing a picture of some clothes you've tried on, there may be other less useful uses for this type of feature. But either way, it pays to have a choice between hiding the app's messages, which currently disappear after a week, and your permanent chat history.
WhatsApp is looking to roll out this feature to better compete with the picture messaging app Snapchat, which has grown in popularity with its Stories feature that allows users to post updates that disappear after 24 hours.
Facebook (the app's owner) has also added new features to its messaging app to attract more users, and says the new feature is a move to give users more control over their privacy.
"Users may sometimes want to share sensitive content that should not be permanently logged," she added. With a one-time view, they can make sure that the content disappears after opening it.
This article was written originally in Arabic and is translated using a 3rd party automated service. ArabiaWeather is not responsible for any grammatical errors whatsoever.