Arab Weather - In celebration of International Women's Day, and in appreciation of the role of women in the world's societies and their achievements in various fields, we would like to present to you examples of women from the world who entered the meteorological field and excelled in it and made a lot of contributions, so we wanted to highlight the contributions of women in the field of meteorology, And talking about four scientists who left their mark in the field of meteorology, and changed the world's idea of a "weather girl."
Dr. Joanne Simpson (Dr. Joanne Simpson) 1923 - 2010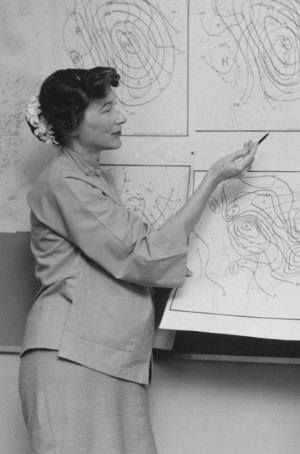 She is one of the most important myths in meteorology, who was a scientist for a NASA space mission project called Tropical Rainfall Measurement Mission ( TRMM ) , and she was the first woman to earn a PhD in Meteorology (from the University of Chicago).
She was a member of a training program to teach aviation students about meteorology during World War II. After the war, after Dr. Simpson completed her master's degree and wanted to enroll in a doctoral program, the college mentor told her and two other women that no woman had previously obtained a PhD in meteorology, and if it happened and none of them got it, she would never get a job.
This was certainly disappointing, but Simpson went on to become one of the most important tropical meteorologists in history, as her work in the late 1950s on "hot towers" still provides information for research and prediction of tropical weather to this day.
Dr. Simpson, in collaboration with Herbert Reel, made a major breakthrough in meteorology by showing the relationship between the latent heat emitted from condensation of water vapor to water droplets in cumulus clouds with trade winds and the Hadley cycle.
Later, she applied the concept of a "hot tower" to tornadoes and suggested that they help maintain a warm basic structure, as current research suggests that "hot towers" may in fact be evidence that hurricane intensity is increasing. This also led Dr. Simpson to early cloud seeding experiments, and many other accomplishments.
John

Bacon-Bercey (June Bacon-Bercey

) 1928-2019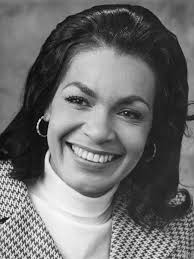 John Bacon Percy has the distinction of being the first African-American woman to work as a meteorologist and the first female meteorologist in the United States, and she is also the first African-American woman to receive a seal of approval from the American Meteorological Society ( AMS ).
Bacon Percy received her undergraduate degree from the University of Kansas and her MA from the University of California. She worked in the private sector, the National Weather Service, the National Oceanic and Atmospheric Administration, and also contributed to the establishment of the AMS Council on Women and Minorities, which had an active role in establishing a meteorological laboratory at Jackson State University, and a college or university that produced prominent scientists in the field of meteorology. Black skinned.
Monzon Ada (Ada Monzón)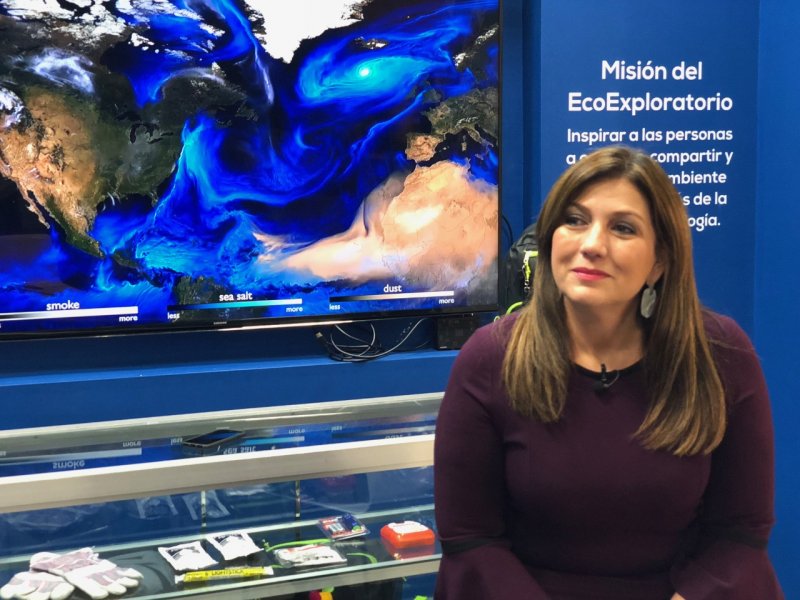 She is an expert and presenter in the field of meteorology on several television and radio channels, and is considered a legend of meteorology in Puerto Rico. Ms Monzon has worked in the private and public sectors for more than 30 years and was the official voice of weather warnings in Puerto Rico , and she was famous for her distinctive weather coverage and humanitarian warnings during Hurricane Maria, which had a great impact on people, and had a great humanitarian impact on 31 million viewers.
Meteorologist Ms. Monzon is also the founder of the Museum of Science in Puerto Rico and won several meteorological awards, and was named National Weather Personality of the Year for 2017. She has been considered an inspiration and role model to many Puerto Rican meteorologists (and others).
Dr. Kathryn Sullivan (Dr. Kathy Sullivan)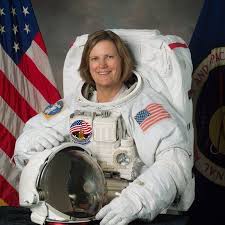 Although Dr. Cathy Sullivan does not hold a degree in meteorology, she has been an influential figure in American history and the weather field. She is a former agent of the Oceanic and Atmospheric Authority, director of the National Oceanic and Atmospheric Administration ( NOAA ), and Dr. Sullivan has also been appointed President of Space History by the Smithsonian National Air and Space Museum.
During her tenure as the National Oceanic and Atmospheric Authority ( NOAA ), the agency made great strides in the weather field, and there was development in weather satellites, modeling capabilities and radar systems during her tenure.
Sullivan began her career as one of the first women to be named to NASA's Astronaut Corps in 1978 and was the first American astronaut to walk in space . During her 15-year career at NASA, she flew three space shuttle missions.
Despite the achievements of women in the field of science, they do not get their due recognition, what is the reason?
In a study that examined the differences between women and men in fields related to science, it showed that nearly half of American scientists leave full-time work in the field of science after the birth of their first child , and this affects equal pay between men and women, and the number of women who occupy higher positions. And for the distribution of honors and awards.
This article was written originally in Arabic and is translated using a 3rd party automated service. ArabiaWeather is not responsible for any grammatical errors whatsoever.