Weather of Arabia - The United Nations Climate Change Summit, "COP27", was launched this year, starting from Sunday (November 6), and more than 120 state leaders will attend the summit and about 30,000 people will participate in the two-week summit, in the resort of Sharm Sheikh overlooking the Red Sea.
The host country, Egypt, called the summit a "milestone" in dealing with the issue of climate change, while the United Nations urged countries to use the summit to negotiate a "historic agreement" to reduce carbon emissions.
What does the world want from the 2022 climate summit?
At last year's summit held in Glasgow, United Kingdom, participants reached an agreement aimed at reducing the environmental risks to the planet, by reducing the rate of gas emissions, in line with reducing the rate of increase in the planet's temperature to less than 1.5 degrees Celsius.
Developing countries are asking rich countries to fulfill their pledges to provide financial support to help them adapt to climate change and compensate for the damage and losses they have suffered, as developing countries are the victims, and are most vulnerable to the harmful effects of climate change, such as floods, droughts and forest fires, while contributing modestly to gas emissions. buried.
How will climate conference decisions affect our lives?
You may be wondering what signing a new agreement at the climate summit will mean and how it will affect our lives. Here are 7 aspects that show how climate summit decisions can change your life:
1- A change in the way we travel:
Like switching to an electric car, dozens of countries, regions, and car companies have agreed to increase the use of electric cars and bring in new zero-emissions buses and trucks. Walking and cycling can be one of the most important changes in our lives.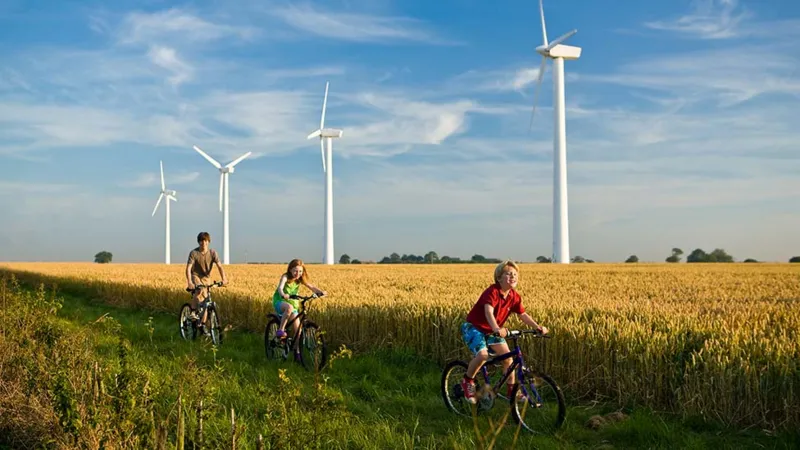 2- Shifting to greener energy:
Like adopting affordable, clean energy to heat our homes and our business offices, that means continuing to move toward renewables like wind and sun, and perhaps increasingly relying on nuclear power.
3- Our homes will become more environmentally friendly:
Solar panels and heat pumps could become something of the future in our homes. We will build new homes using alternatives to cement and low-carbon building materials, and try to renovate and repair old homes.
There is also a focus on making sure that our buildings, infrastructure and communities are able to withstand the current and future impacts of climate change. This can include improving green spaces in and around our homes to absorb heavy rainfall, installing "cool roofs" that reflect sunlight and prevent overheating, or creating Strong ports that can fend off hurricane winds.
4. We Might Pay Big for Carbon
Our lifestyles contribute to carbon emissions, whether we're shopping for imported food or traveling on holiday abroad, and in the future, we may see an item with a cost-added carbon footprint to the actual product price, whether or not it's made in the UK. So if a company doesn't try to reduce emissions of the goods it sells, it may have to raise its prices.
5- More space for nature:
Nature's role in combating climate change and the need to restore the natural world is high on the agenda at the Climate Summit, and we may see the benefits in green spaces around our towns and cities. There is now renewed momentum on the need to protect forests and other valuable habitats and to work to make nature thrive.
6- More expensive food:
Breaking the link between deforestation at the southern tip of the world and products consumed in the north, such as soybeans, beef and palm oil, could end the era of cheap food.
7. A shift in the way we think
Stephanie Sodero, a professor at the University of Manchester, says the goal of sticking to 1.5 degrees Celsius - above which scientists say would lead to more dangerous and unpredictable climate impacts - could spur community action led by young activists.
Reach total zero
Achieving total zero is likely to yield benefits such as cleaner air, quieter streets, and better mental and physical health.
Total zero means, not adding new amounts of greenhouse gases to the atmosphere, and achieving this goal means reducing emissions to a minimum, and balancing those remaining by removing an equal amount of them.
Achieving this goal should ultimately lead to happier and healthier lifestyles, so the questions should be less about what I would lose if I achieve zero total and more about what we could gain.
You may also be interested: Are Arab youth fulfilling their duty towards planet Earth... and how do they contribute to limiting global warming and climate change?
This article was written originally in Arabic and is translated using a 3rd party automated service. ArabiaWeather is not responsible for any grammatical errors whatsoever.