Weather of Arabia - Dubai Design Week is the largest creative festival in the Middle East in Dubai Design District, and it is also included in the list of international festivals and events that are held in Dubai annually, and everyone is always waiting for it to sail in the wide world of design in all its fields on the hottest of embers, and after success Meet the Dubai Design Week 2020, the Design Festival in Dubai kicks off again in its seventh edition this year, to amaze us with everything that is new, different and distinctive. Learn more about Dubai Design Week 2021 in its seventh edition, which holds many wonderful surprises from unparalleled events and activities!
About Design Week in Dubai
Dubai Design Week ranks as one of the most important festivals and events that cover many different aspects of design, including architecture, interiors, multimedia, graphic design and more. Visitors are encouraged to participate in the free events held by Dubai Design Week, as it is considered a meeting point for design lovers, talented people and workers in this field as well, as the number of visitors and participants reaches thousands!
To read the best, download the Arab Weather app from here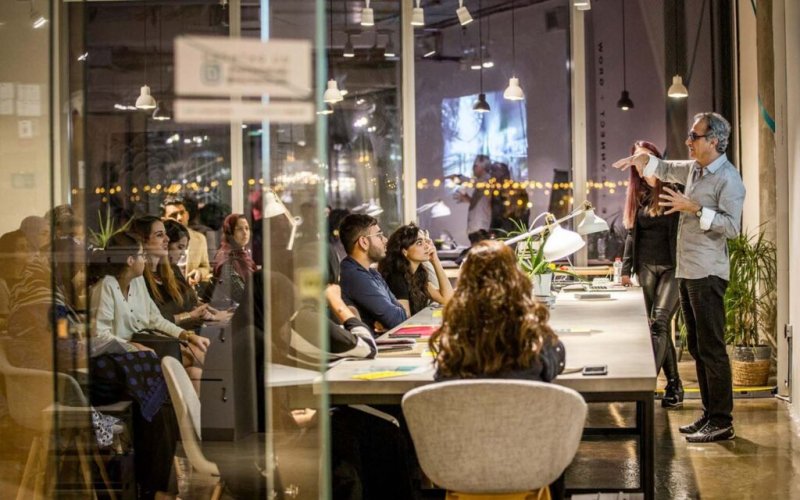 In its new version, Dubai Design Week 2021 will witness a diverse program of events and activities. It will include many exhibitions, installation works and virtual discussion programs, as well as exhibitions that are an unmissable opportunity to interact and engage with elite design talents in the region and exchange experiences with them. Not to mention the interactive dialogues that cement Dubai's position as the capital of creativity in the region, and many other Dubai Design Week activities that will catch everyone's attention.
Downtown Design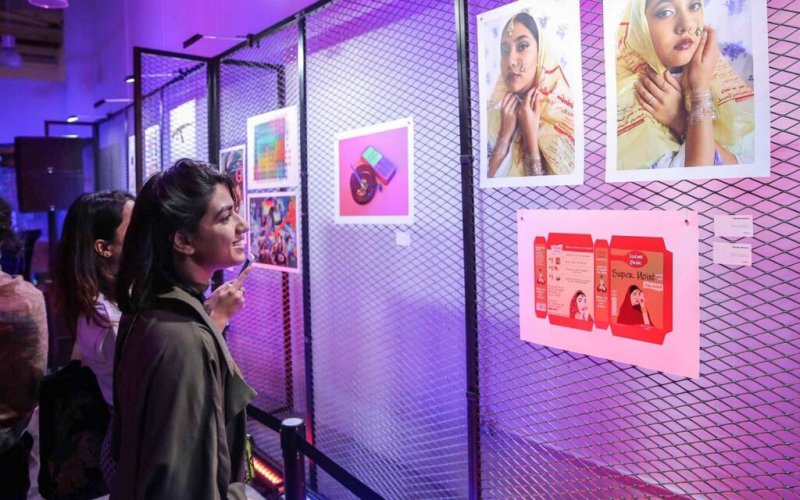 Downtown Design is the most prominent design fair in the Middle East and the most important part of Dubai Design Week, where the creative forces from around the world unite, as the most prominent design brands converge to showcase their unique and limited-edition designs, and this year will host specific sections for key industry sectors , along with a program that includes conceptual presentations by regional architects, interior designers, and more.
Downtown Editions
This exhibition is a space dedicated to highlighting the limited edition creations and one-of-a-kind designs of discerning designers, members of the general public and design studios, as well as bespoke innovations, focusing on the innovations of designers in the region.
door
Abwab represents the intersection of talents coming from all over the world with their different cultures and design styles. It aims to enhance talent in the region and stimulate cultural exchange. This year, Abwab will focus on the theme of renewable architecture and restorative design through the participation of designers, creative studios and architects in The Middle East, North Africa, Afghanistan and Pakistan, and present their suggestions.
Pulp Fusion
This exhibition deals with displaying the extent of human impact on the planet, as it is presented under the supervision and artistic follow-up by the research and architecture company "Bates to Autumn", which is based in the Lebanese capital, Beirut.
transforming nature
This exhibition chronicles the sustainability phases of efforts to conserve the planet. In addition, the exhibition provides an opportunity for creative Emirati artists and visitors to interact with the Wild Arab West Machine platform.
Wild Arab West
This exhibition was issued in cooperation with the "Wild Arab West Machine" platform, in order for visitors to learn about positive words and phrases and phrases of compliment, as well as cultural sayings in Arabic and English, through an automated device that pronounces these words and sentences in order to develop and enhance ways of communication and understanding between people and planet earth.
light shape
Under the direction and leadership of artist Claudia Moseley and Edward Chuster, conceptual art studio Chuster Moseley has produced the Shape of Light exhibition, showcasing prismatic geometries, through a massive glass installation made under a private commission initiative.
Project Atheneum
The architectural installation project "Athenaeum", which is being carried out according to the follow-up of artist Anna Carreras for Studio Lever Mirage, has been completed. The project will review the latest results derived from the study and inspection of the ancient archaeological area of Mleiha, which is thousands of years old.
Project Reflections on Context
Anarchitect aims to showcase its art project "Reflections in Context", which was made in collaboration with the Cosentino studio, which aims to motivate people to meditate and explore a very important natural visual phenomenon, the flow and penetration of light for an installation. It is made from materials with impermeable properties, by using traditional and primitive methods and combining them with carbon-neutral materials.
Civil Works Competition
In addition to the above-mentioned projects and exhibitions, Dubai Design Week includes a competition called "Handcrafts", which is issued annually with the help and support of the "ARM Trader" company, and this year a public social space will be added that allows people to communicate and interact safely .
Global Grad Show
Dubai Design City will host the "Global Grad Show" exhibition, which is dedicated to displaying diverse works collected from nearly 100 creative universities around the world.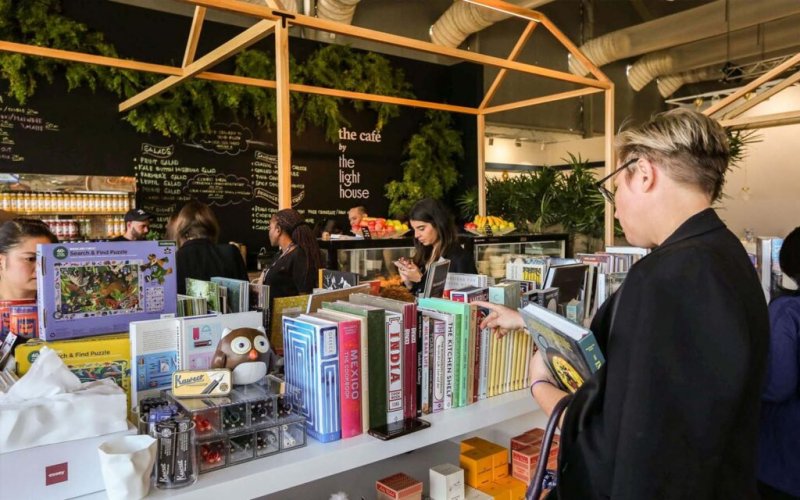 urban works
The Urban Works initiative is part of Dubai Design Week, where children and adults alike will be provided a safe play space through a range of creative and urban designs that will be displayed in the designated area.
market
The market is one of the highlights of Dubai Design Week for this year, as it takes place during the weekend of the festival, where the best craftsmen, businessmen and small companies in the city gather to present distinctive and high-quality products, including jewelry, fashion, homeware, food and many other handicrafts, merchandise and products other.
Dubai Design Week 2021 website
The festival is located in Dubai Design District, or as it is also called Dubai Design District, specifically at the entrance of D3, Building No. 7, Office No. 403A, and the festival is located near a group of the most prominent restaurants in Dubai Design District.
Dubai Design Week 2021 date
Dubai Design Week starts on November 8 and runs until November 13.
communication
For more information about Dubai Design Week 2021, you can contact the following number: 04 563 1400
Source: my homes
This article was written originally in Arabic and is translated using a 3rd party automated service. ArabiaWeather is not responsible for any grammatical errors whatsoever.