Weather of Arabia - Scientists have discovered the largest plant known on earth off the coast of Australia, which is a seaweed that forms one plant three times the size of the American city of Manhattan, and it is believed that it spread from one seed over at least 4500 years.
Using genetic testing, the scientists were able to identify that this large green meadow, which covers some 200 square kilometers (77 square miles) underwater in Western Australia, is actually a single plant rather than a group of genetically diverse seaweeds as once thought.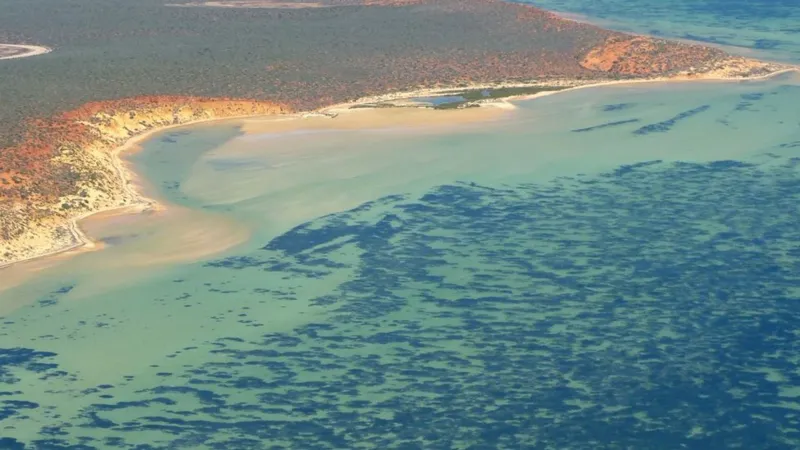 The team discovered this meadow by chance in Shark Bay, 800 km north of Perth, where it was found that the huge plant also known as tape weeds (Posidonia australis), began to grow about 4500 years ago when the ancient Egyptians were building the pyramids in Giza, and although Although seagrass and terrestrial plants are older than it is found elsewhere in the world, none are thought to be as large as this.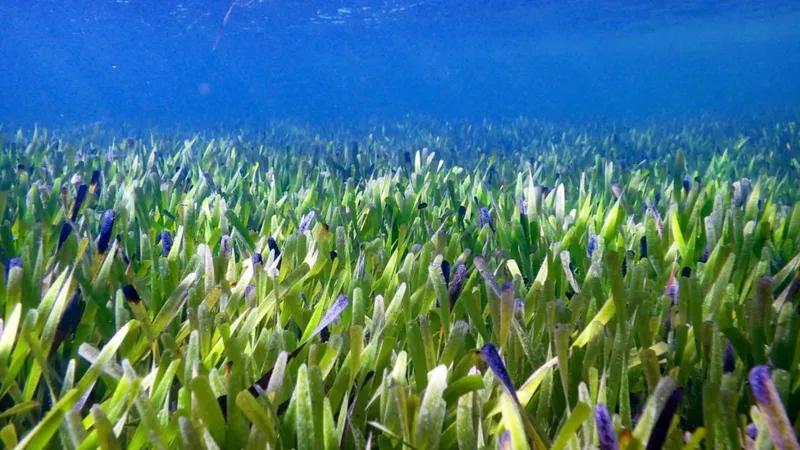 In order to discover the number of plants that make up the meadow, the scientists collected buds from all over the Gulf, as well as examining 18,000 genetic markers to make a "fingerprint" from each sample, and the answer was astonishing to the scientists when it turned out that it was "only one plant."
The plant is also hardy, and has been grown in locations across the Gulf in highly variable conditions.
The study's senior author, University of Western Australia (UWA) evolutionary biologist Dr Elizabeth Sinclair, said tapeworms are polyploid (meaning they have twice the number of chromosomes), and this could explain its durability.
"Polyploid plants often live in places with harsh environmental conditions, and are often sterile, but can continue to grow if left undisturbed, and these giant seaweeds have done just that," she said.
"Even without successful flowering and seed production, the plant appears to be so resilient that it has been able to cope with large variations in temperatures and salinities as well as very intense light conditions, which are usually very stressful for most plants," she added.
Such species generally grow like weeds at a rate of up to 35 centimeters per year, which is how scientists have estimated that it took 4,500 years for the plant to reach its current size.
It is reported that extreme weather events caused by climate change pose a threat to seagrass.
This plant, which provides a vital habitat for dolphins and fish, took a big hit in 2010 and 2011 when Western Australia experienced a sea heat wave that raised coastal water temperatures as much as 41°F (5°C) above average, but it has grown again. Others, this is cause for optimism in the face of the increasing pressures caused by climate change.
According to the Australian Bureau of Meteorology the country has warmed on average by 34.5 degrees Fahrenheit (1.4 degrees Celsius) since 1910 as a result of climate change, increasing the risk of extreme weather events.
In Shark Bay, about 36% of the seagrass was damaged by this heat wave, and the ecosystem is still recovering today.
You may also be interested in:
Why do sea water colors vary around the world?
Climate change could create 'atmospheric rivers' that bring record levels of rain
This article was written originally in Arabic and is translated using a 3rd party automated service. ArabiaWeather is not responsible for any grammatical errors whatsoever.