Weather of Arabia - The Atacama Desert in northern Chile, one of the driest regions in the world, has returned to being wrapped in a rug of flowers dominated by violet and yellow with the beginning of southern spring in mid-October.
'Pata de Guanaco' and 'Yellow Ananuka' are among the 200 species that can bloom in an inhospitable environment with an average of only 0.01 cm of rain per year, and years can go by in some parts of the desert without seeing rain.
An opportunity for scientists to learn how plants adapt to climate change
This "natural laboratory" in Copiapo, a city located 800 kilometers north of the capital Santiago, a complex and "fragile" ecosystem with little rain, provides scientists with an opportunity to study how these species can adapt to harsh climates . The color of its land suddenly changes from sandy ocher to bright colours.
Andrea Luisa, a biologist at the University of La Serena, explained that the secret of this irregular phenomenon is related to the "latent" seeds buried under the sand, which can live for decades while waiting for a minimum amount of water to germinate and then bloom.
"When there is a certain amount of rain, about 15 cubic millimeters, it leads to germination," Luisa said. This part of the Atacama, called the "flowering desert," is unusually bright.
How does the "desert boom" phenomenon occur?
The mechanisms of the "desert boom" are still poorly understood. It is known that the "El Niño" climatic phenomenon that sweeps the Pacific coasts of South America brings the rain needed for the germination of bulbs and roots, which can remain "latent" for decades.
Luisa explained that the desert ecosystem may appear "lifeless", but it is "extremely fragile", and that "any disturbance can lead to its imbalance."
"These are unique ecosystems in the sense that plants have to adopt a series of very special strategies to survive here. It's millions of years of evolution in extreme environments that provide the information to understand and teach us how to adapt."
In this natural laboratory, agricultural geneticist Andres Zurita studies the resilience techniques of these flower species. "To adapt to a climate crisis scenario, we must understand natural processes," he says.
Below are previous photos of the phenomenon of the desert boom in Atacama, which occurs approximately every 5-7 years: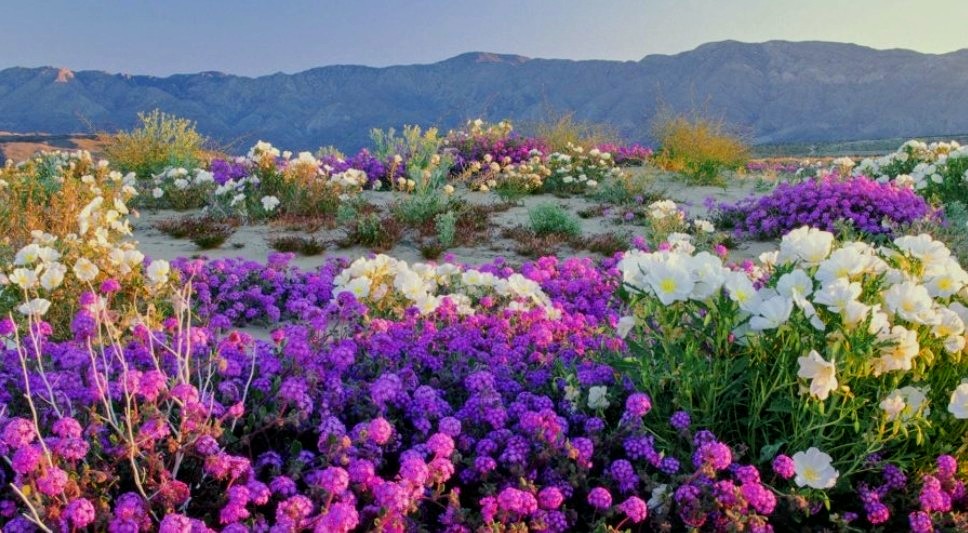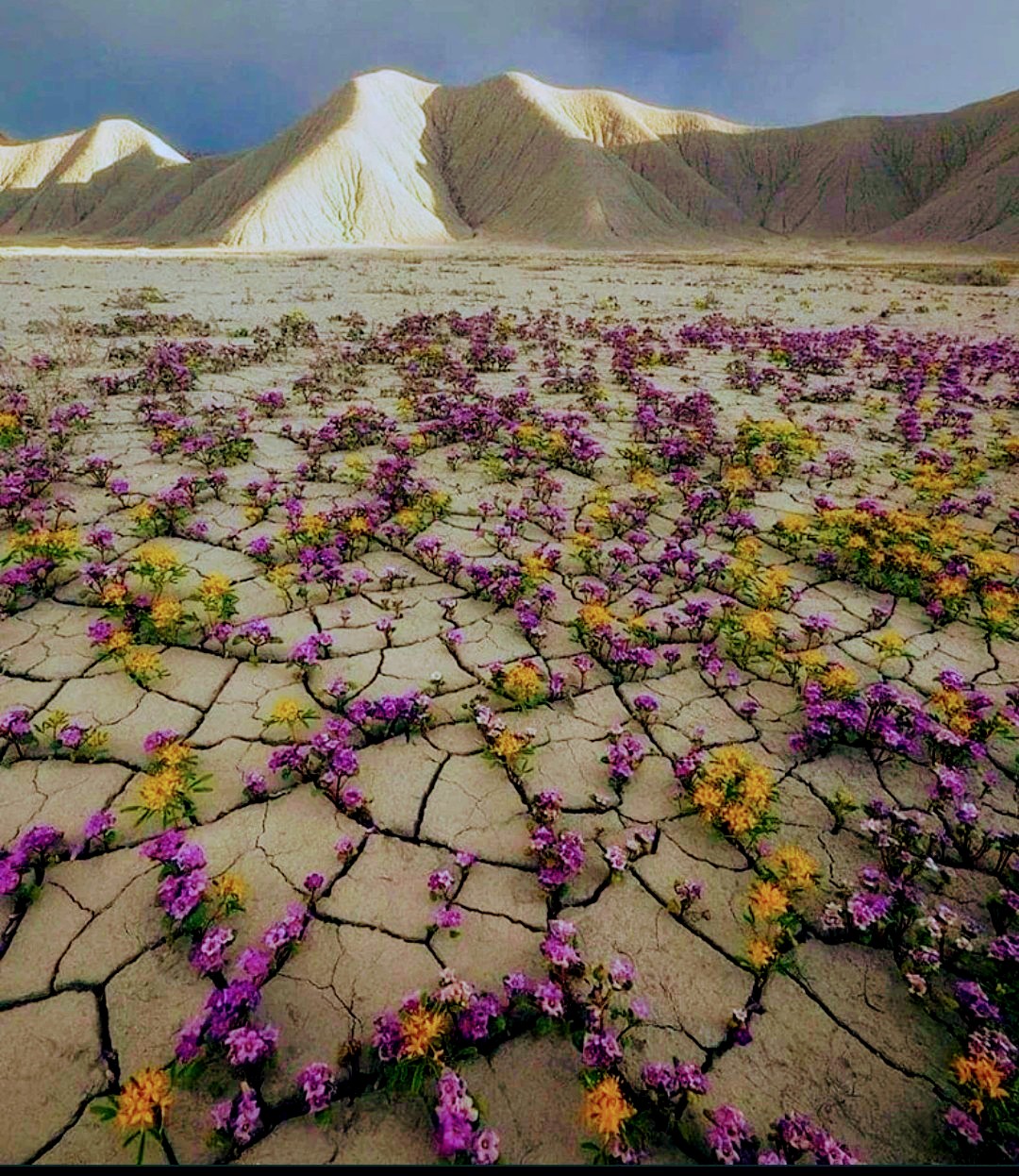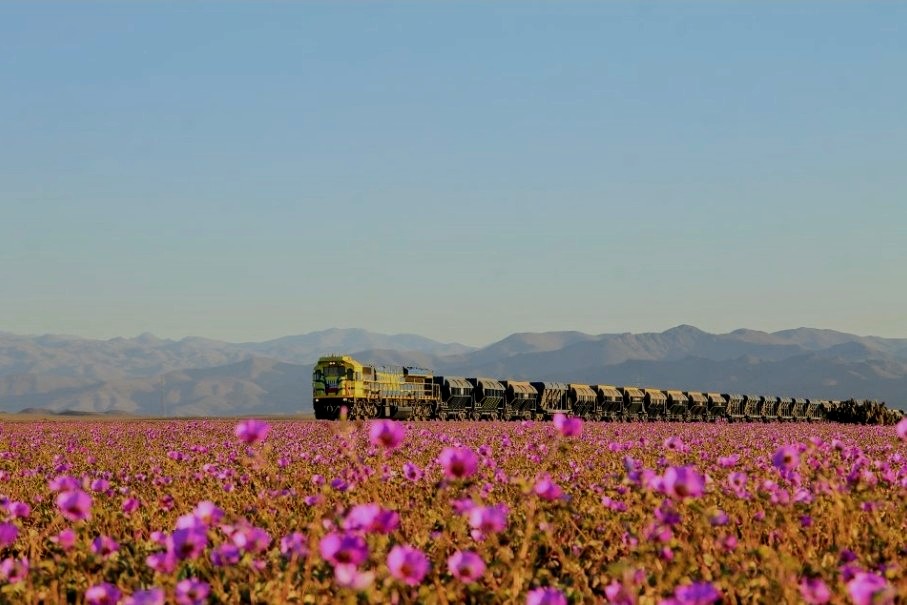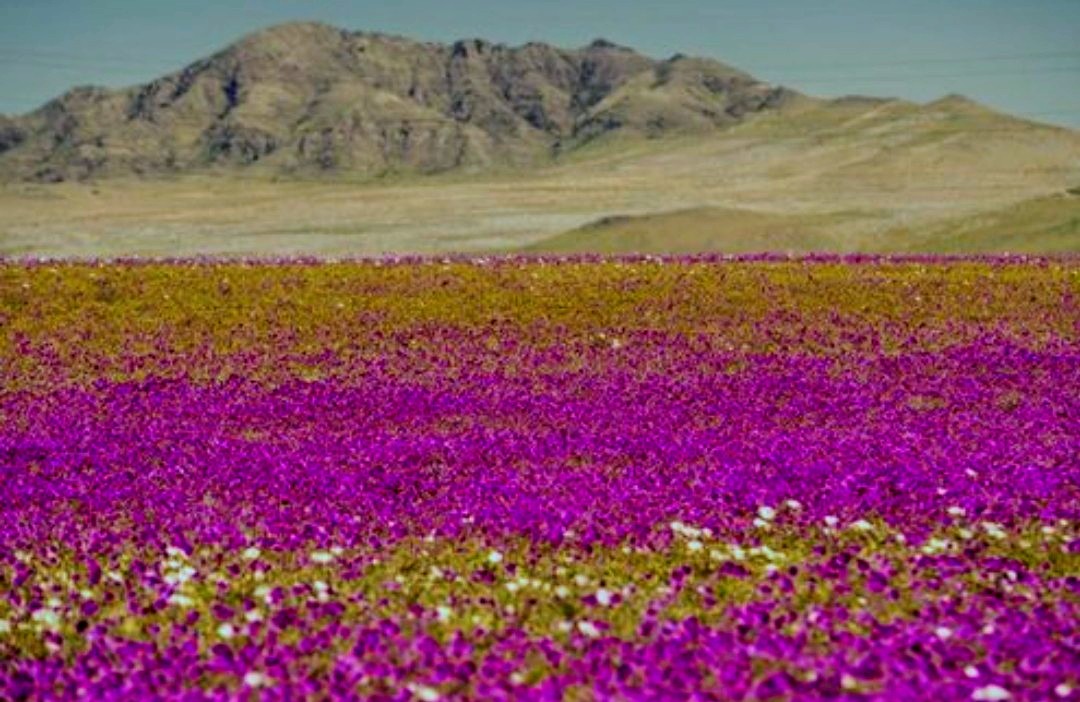 Source: France24
This article was written originally in Arabic and is translated using a 3rd party automated service. ArabiaWeather is not responsible for any grammatical errors whatsoever.